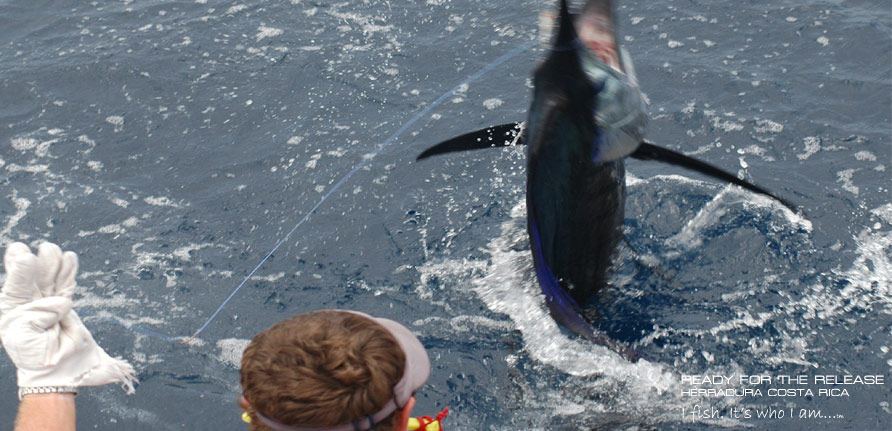 A list of fishing sites and other site links we find useful and think you will too.

TidalFish.com
Tidal Fish has over 43,150 registered anglers talking fishing on a variety of message boards covering light tackle fishing, fly fishing and offshore fishing. Your find hourly fishing reports. The site also offers Staff written weekly Fishing Reports, Free Classifieds (used boats, motors, fishing tackle, charters etc), weather, tides, Calendar of Events (fishing tournaments, club meetings and fisheries regulation meetings), and a host of professionally written fishing articles on destinations and how-to covering light tackle, trolling, offshore fishing, and fly fishing. Registration is free(enhanced features offered for a small fee with part of the money going to fisheries conservation.) The site is owned and run by us here at Lateral Line. Get your daily fishing fix and visit the site today!
Marine Ventures Foundation
Marine Ventures Foundation is dedicated to protecting the Ocean's fisheries through funding innovative programs that help protect and preserve these natural resources. They fund educational, technical and scientific organizations embarking on studies and projects that are cutting edge with the promise of a significant impact on marine conservation. Their focus is on new applications of technology, economic impact studies and new field studies that will lead to conservation change today. Since inception, MVF has granted over $500,000 for projects covering tagging of bluefin tuna, white marlin, bonefish, tarpon and trout, economic impact studies of commercial versus recreational water uses and ecosystem management advocacy in the Chesapeake Bay region. Marine Ventures was founded by Tom McMurray in 2001 and co-founded by Brandon White.
Cyber Angler
Very good fishing site covering Florida with Florida Fishing Reports
American Sport fishing Association
The US recreational fishing association
Astle Ink
Looking for someone to make you look like a rockstar through your writing and/or literature? Kate at Astle Ink is who you want to use. Very fair prices and exceptional service. We use her services here at Lateral Line. We are grateful we have her, we are good fishermen and we make great stuff, as for catching errors with our literature, well, you have to know what you are good at and what you are not. We leave all our editing up to Kate. (we wrote this page with out her editing, so if you catch something, it's our fault)
Capt Jim Brincefield
Charter Captain in the lower Chesapeake Bay. Capt. Jim Brincefield runs one of the best charter boats in the Chesapeake. We highly recommend him.
Captain Matt Tawes
A long time friend of Brandon, Captain Matt is one of the best light tackle and fly fishing guides in the lower Maryland,Upper Virginia Eastern Shore. Captain Matt mainly fishes the shallows for striped bass, speckled trout, red fish and the occasional perch and croaker that shows up. Fishing with Captain Matt in the heat of the Summer is what inspired the Lateral Line Crisfield Shirt.
Department of Natural Resources
Alabama Division of Wildlife & Freshwater Fisheries
Alaska Department of Fish & Game
Arizona Department of Fish & Game
Arkansas Fish & Game Commission
California Department of Fish & Game- Fishing
Colorado Division of Wildlife
Connecticut Department of Environmental Protection
Delaware Department of Natural Resources
Florida Fish and Wildlife Conservation Commission
Georgia Department of Natural Resources
Hawaii Department of Land and Natural Resources
Illinois Department of Natural Resources
Indiana Department of Natural Resources
Iowa Department of Natural Resources - Wildlife Bureau
Kansas Department of Wildlife and Parks
Kentucky Department of Fish and Wildlife Resources - Fishing
Louisiana Department of Wildlife & Fisheries
Maine Department of Fisheries
Maryland Department of Natural Resources - Fisheries
Massachusetts Division of Fisheries, Wildlife and Environmental Law Enforcement
Michigan Department of Natural Resources
Minnesota Department of Natural Resources -Fishing - State Parks
Mississippi Department of Wildlife, Fisheries & Parks- Fishing - Parks
Missouri Department of Conservation - Fishing
Montana Department of Fish, Wildlife & Parks - Fishing -Parks
Nebraska Game & Parks Commission - Fishing - Parks
Nevada Department of Conservation and Natural Resources
New Hampshire Fish & Game Department
New Jersey Division of Fish & Wildlife
New Mexico Game & Fish Department
New York Department of Fisheries
North Carolina Wildlife Resources Commission
North Dakota Game & Fish Department
Ohio Division of Wildlife - State Park
Oklahoma Department of Wildlife Conservation
Oregon Department of Fish & Wildlife
Pennsylvania Game Commission - The Pennsylvania Department of Conservation and Natural Resources
Rhode Island Department of Marine Fisheries
South Carolina Department of Natural Resources
South Dakota Game, Fish and Parks Department
Tennessee Wildlife Resources Agency
Texas Parks & Wildlife Department
Utah Division of Wildlife Resources
Vermont Department of Fish & Wildlife
Virginia Department of Game & Inland Fisheries - Fishing
Washington Department of Fish & Wildlife
West Virginia Division of Natural Resources
Wisconsin Department of Natural Resources
Wyoming Game & Fish Department
Fishing and Boating Resources Directory
Fishing and Boating Resources Directory
Google.com
The go to search site when you are looking for things on the internet.
Outdoor Industry Association
The organization that holds the Outdoor Industry together.

Intellicast.com
A great site for weather information. Enhanced radar and forecast maps.
Mexico Vacations
A travel information web site for visitors interested on Mexico Vacation Destinations.
MSN
Good search and news site.
NOAA Fisheries
Get all the information on fisheries
Quinn Cinema
Our good friend Andy Quinn started Quinn Cinema a few years ago. Andy has worked and does contracting for Plum TV, has worked on projects with people like James Cameron, and done several short films in the fisheries conservation space. If you are in need of someone to create, edit and produce video media, Andy is your man.
SEA-EX Angling, Boating, Marine & Diving Directory
Information Directory for fishing, angling, tackle, charters & marine industries. All types of angling info, Australian Fish Photos and information, boats and boating and diving - Get your site listed FREE
Weather.com
A great site to get your weather information for your fishing adventures.

White Hutchinson Entertainment Group
Our father gets a free plug here. If you looking for help building a restaurant or entertainment facility you probably should contact Randy.
Yahoo.com
Great media site and also good for searching on the internet.
000 Directory
Directory of ton of web sites coving all different topics

Name Web Directory
Directory of ton of web sites coving all different topics